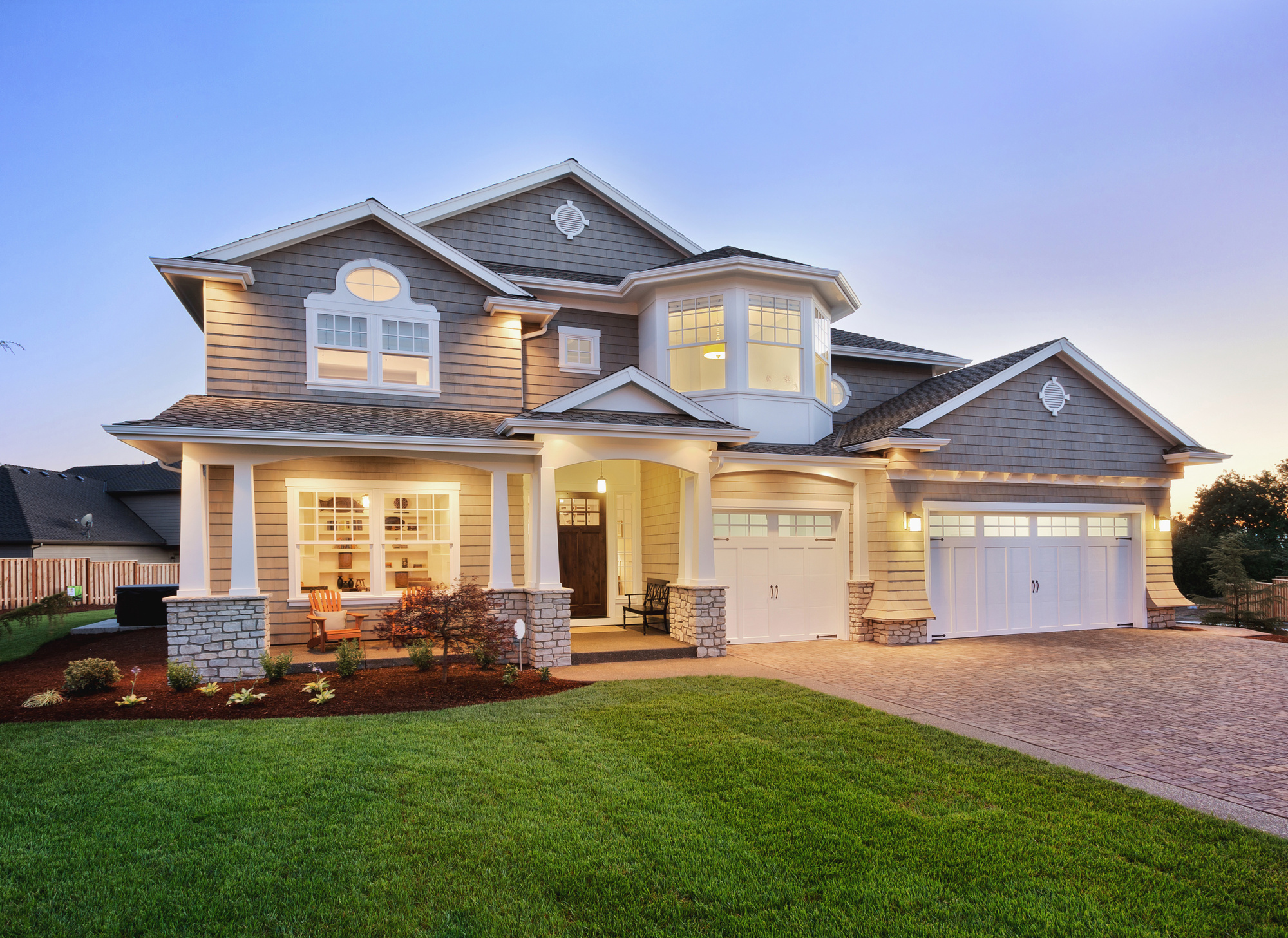 How to Renovate a House on a Budget and Boost Your Profits
Are you considering selling your home?
For the majority of homeowners, your home is the biggest investment that you have. So, when it comes time to eventually sell your home, you want to ensure that you are maximizing your profits and making the most of your investment. 
One of the best ways to maximize your profits is to renovate certain aspects of your home and opt for a facelift. While home renovations can be costly, there are steps that every homeowner can take to minimize the cost of a home renovation and make it affordable. 
If you're considering doing some home renovations before listing your home for sale, you're going to want to read this. We're sharing our best tips for how to renovate a house on a budget. Not only are these tips sure to increase the value of your home, but they're also incredibly wallet-friendly for those on a budget. 
Goodbye dark, 1990s kitchen and hello bright, contemporary kitchen! 
1. Opt for DIY Projects 
First things first, it's best to opt for DIY projects that allow you to conduct the upgrades yourself. 
The truth is, hiring contractors is one of the most expensive aspects of renovating a home. In forgoing this cost, you're bound to save a large portion of your budget. 
Today, DIY projects have never been easier for the common homeowner to conduct. Even without a contracting background or experience, online videos make it possible for the common homeowner to conduct renovations. 
Fortunately, the majority of these home renovation projects are simply facelifts. This means that very limited knowledge is required for completing these tasks and the majority of homeowners are capable of completing these tasks. 
2. Replace Carpeting
If you have carpeted flooring, it's always worthwhile to consider installing a more appealing option. 
Of course, most buyers today prefer to have hardwood. That being said, there are still ways to strive for a classic wood floor look but without the price tag. This is where laminate flooring or engineered hardwood come into place. 
Remember, carpeted flooring is more prone to holding spills as well as scent. 
3. Paint Kitchen Cabinetry 
For many families, the kitchen is the heart and soul of the home.
After all, this is typically where friends and family gather in daily life as well as times of celebration. In understanding this fact, it's clear why an upgraded kitchen will appeal to potential buyers. 
Fortunately, upgrading your kitchen doesn't have to mean a total renovation and spending thousands of dollars. Instead, it's best to focus to attention on providing your kitchen with a facelift rather than a renovation. 
The most simple and effective means of providing your kitchen with a facelift is to paint your cabinetry. This has the ability to transform dark, outdated cabinets into bright, contemporary cabinets. To finish, you can also upgrade the handles and light fixtures to provide a fresh, modern look.
4. Make Use of Recycled Materials 
Where possible, it's always best to opt for recycled materials throughout your renovation. 
If you're replacing doors, windows or even flooring, why not peruse the lightly used section? This is a great way to source high-quality materials without the high-end price tag. 
Many businesses such as Habitat for Humanity carry secondhand furniture. This furniture is often of high-quality and is donated by contractors, real estate professionals and homeowners. 
5. Apply a Fresh Coat of Paint 
Applying a fresh coat of paint is the most inexpensive way to give a new sense of life to a home. 
Remember, your aim is to keep your home as neutral as possible. This means repainting walls that are bold in color and opting for neutrals such as white and grey. This also serves as your opportunity to cover up any major holes or scratches in your current paint. 
Fresh paint is also extremely beneficial to the photography for your future listing. This is extremely important considering that 95 percent of buyers use the internet to find their future home. 
6. Maximize Curb Appeal 
The entryway is often the aspect of the home that many homeowners mistakingly forget about. 
The truth, however, is that the entryway is possibly the most important aspect of home when it comes time to selling. In fact, studies reveal that 99 percent of real estate representatives suggest that homeowners focus on correcting their curb appeal prior to selling. 
Remember, the entryway of your home is what radiates either positive curb appeal or negative curb appeal. Without great curb appeal, many potential buyers will forgo the opportunity to view the interior of the home. 
To maximize curb appeal, be sure to minimize your furniture, maintain your grass and gardens and minimize furniture. It's also beneficial to update your entryway door or opt to paint it a bright color. The door sets a tone for what is expected to come of the rest of the home. 
How to Renovate a House on a Budget 
One of the most significant concerns homeowners face prior to selling a home is whether or not to conduct any renovations. 
While there's no doubt the kitchen needs upgrading and the walls could surely benefit from a fresh coat of paint, are these renovations worthwhile?
The truth is, there are a number of home renovations that every homeowner can conduct without going into serious debt. These projects are minimal, DIY friendly and won't take a large hit to your wallet. 
If you find yourself wondering how to renovate a house on a budget, why not take these renovations into consideration? In the end, these simple renovations are sure to increase the appeal of your home and, in turn, maximize profits. 
Once you finish these renovations, you can move onto your next step of finding a realtor. If you're looking for tips on how to choose the best realtor for your sale, be sure to visit our blog post! 
https://shortsaleblog.org/wp-content/uploads/2018/04/short-selling-strategies.jpeg
1457
2000
fritzie
https://shortsaleblog.org/wp-content/uploads/2023/05/shortsaleblog-300x79.jpg
fritzie
2019-02-12 20:38:40
2019-01-29 20:39:33
How to Renovate a House on a Budget and Boost Your Profits